Festa Padronale di Fasano
The festival of the patron saint takes place on the third Sunday in June, with parades, street food and lots of music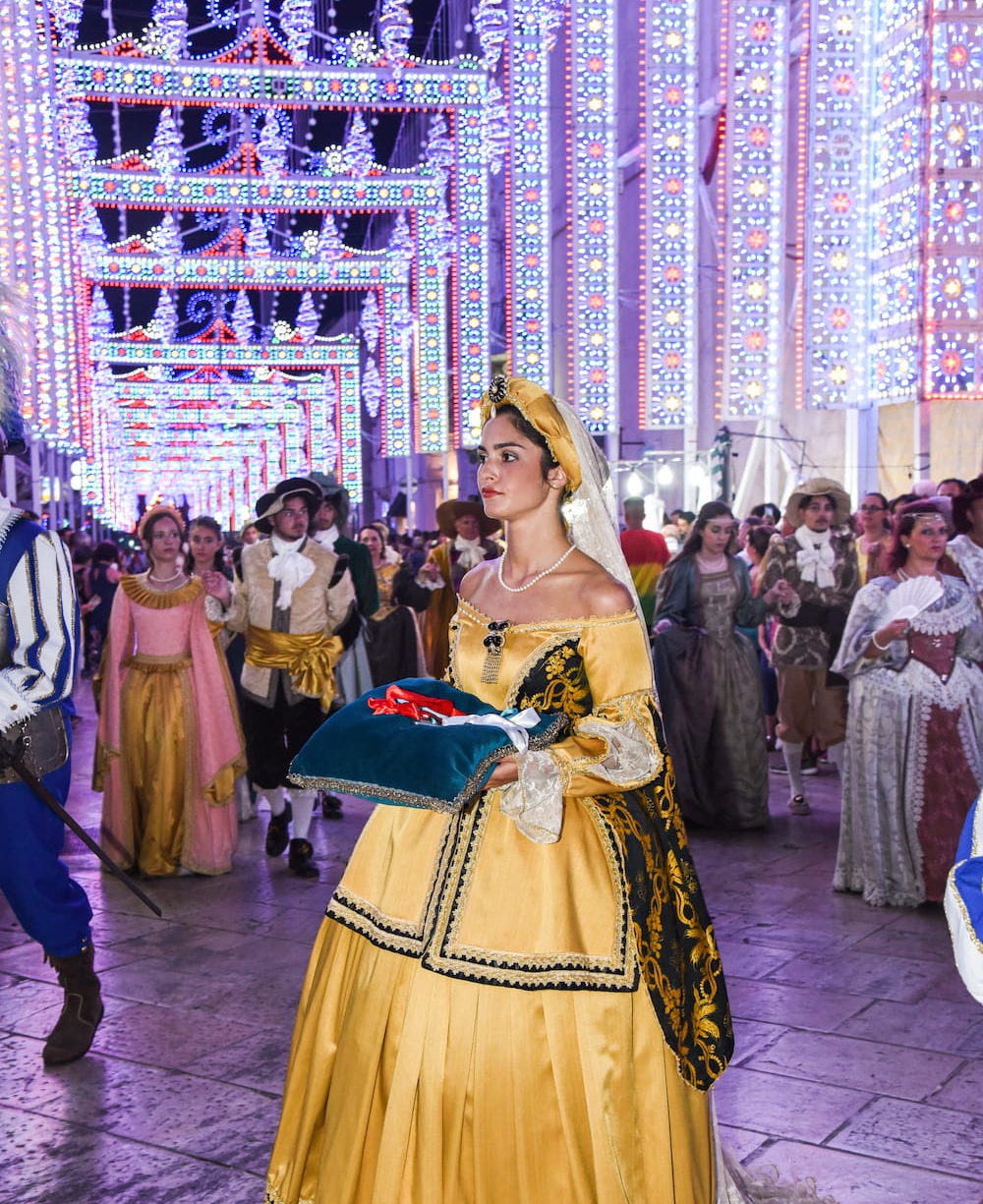 Information
Website
https://www.facebook.com/festapatronalefasano/?locale=it_IT
Description
The patronal festival celebrates the history and identity of a people
The most eagerly awaited event for the citizens of Fasano, the patron saint's festival, returns every year on the third Sunday in June.
The celebrations in honour of St John the Baptist and Our Lady of the Well, the patron saints of Fasano, are part of a rich and varied programme. The festivity is a blend of tradition, history, culture and faith with many moments that can interest and involve not only the entire population, but also crowds of tourists and foreigners.
As far as the religious aspect is concerned, the festival will reach its climax on Sunday when the procession with images of the patron saints will take place, crossing the city dressed in festive garb with dazzling illuminations, ending with Holy Mass in Piazza Ciaia.