Off the beaten path
A place to be enchanted - Oria is a small town in the province of Brindisi, with less than 15,000 inhabitants, and to me it is simply beautiful, like a well-kept jewel.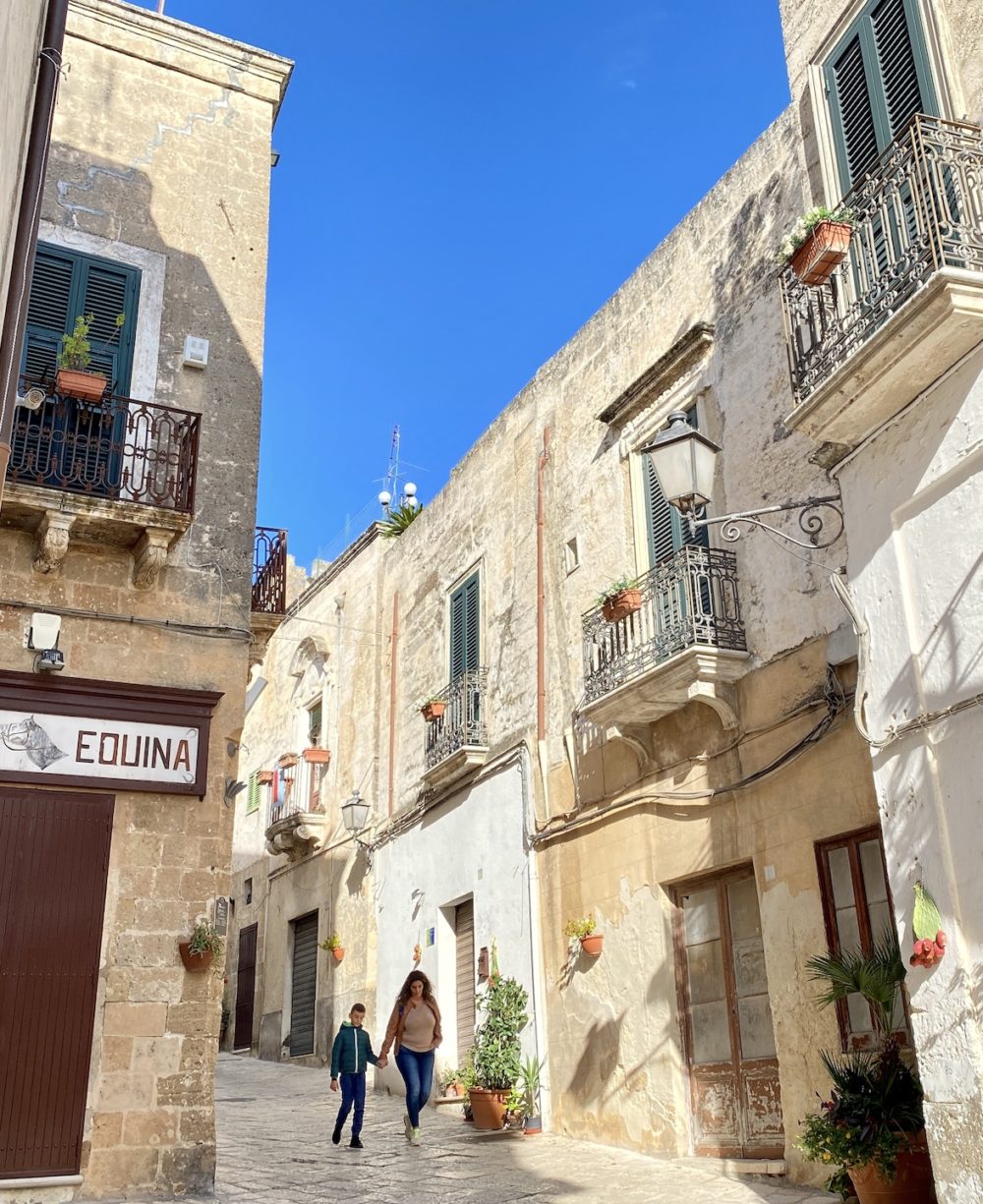 Description
Its history is marked by Messapian settlements, Jewish scholars and doctors who established a cultural community and heritage here. It is situated on a hill, with the majestic castle built between 1225 and 1233 by order of Emperor Frederick II at the top.
The narrow streets of the old town are decorated with flowers and lemon trees. Beautiful palaces, the cathedral Santa Maria Assunta in Cielo in a panoramic position, churches and small churches, alleys, squares, fountains, everything to explore and photograph, what can I say, I am in love with it.
For lunch I recommend the Osteria Luce, in the same place since 1898!
Leaving from the houses of Alchimia, you can get there in about an hour, there are two possibilities: passing Cisternino, Ceglie Messapica and Francavilla Fontana or taking the highway to Brindisi, then Latiano and finally Oria.
PS: the castle – a national monument, but privately owned – cannot be visited inside; in recent years it has been under confiscation for illegal building, what a shame!