Trulli Village
The ancient village is made up of around 1,500 trulli and is a unique place in the world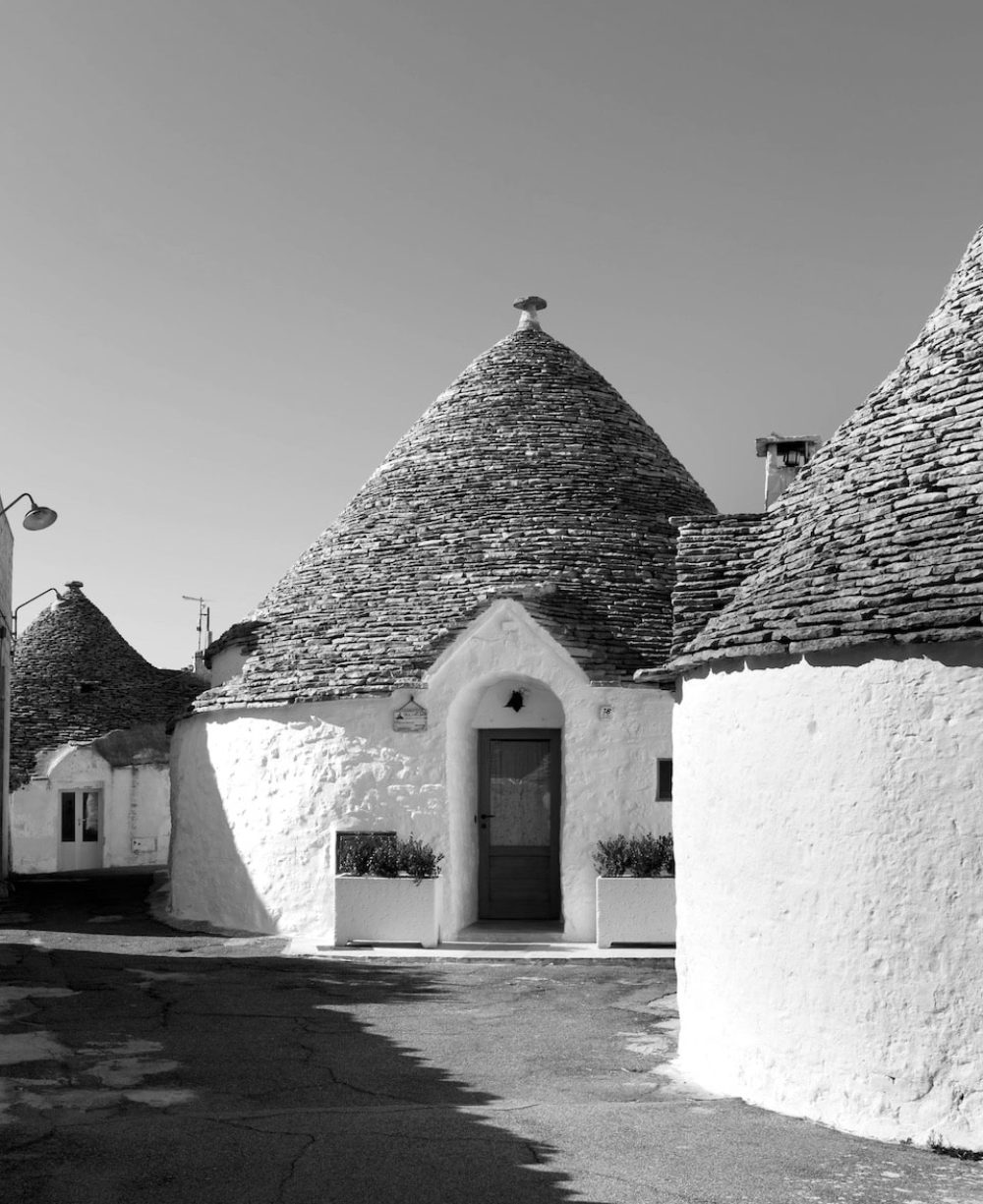 Information
Website
www.comunealberobello.it
Type of location
Old village and UNESCO World Heritage Site since 1996
One of the villages in the famous Valle d'Itria *
Best of
Try the homemade pasta at 'La Cantina', a small family-run trattoria
Description
The historic centre, between Via Indipendenza, Largo Martellotta and Rione Monti, is well worth a visit and is an example of popular Apulian architecture.
Personally, I prefer Alberobello off season, where you can still breathe in the charm of the place; in summer, the alleyways are often crowded.
We recommend a visit, perhaps a lunch and then on to Locorotondo, which is a 15-minute drive away.
_____________________________
* Discover the VALLE D'ITRIA, magical green land and charming white villages, just over 20 kilometres from the MASSERIA ALCHIMIA
The Valley extends into the heart of Puglia, between the provinces of Bari, Brindisi and Taranto. The many villages that make it up are just a few minutes away from each other, among hills, olive groves, vineyards and low walls, but above all, trulli…everywhere, more than 15 thousand in all!
The capital of trulli is Alberobello. Here, every trullo has a souvenir shop (too bad, maybe there are too many), a café or a restaurant. Ten minutes away is Martina Franca, the most populated city in the Itria Valley, best known for its Baroque architecture and music festival of the same name. Next comes Cisternino, which stands in the so-called "Murgia dei trulli", defined, together with nearby Locorotondo, as one of the most beautiful villages in Italy.
And then there is the White City par excellence, the only one in the valley with an outlet to the sea: Ostuni. In the historic centre, you will find the ancient cathedral of Santa Maria Assunta, with its central rose window, the second largest in Europe.
But the Itria Valley also offers a 'journey to the centre of the earth', to the famous caves in the town of Castellana. The first cave, the only one connected to the outside, leaves you speechless.
And if you fancy the sea, there is no shortage of famous beaches, from Savelletri to the Torre Guaceto reserve, where dunes, sandy bays and cliffs alternate. The "Riviera dei Trulli" is about 40 km long.
You must try the sporcamussi: the dessert of the Itria Valley, so called because they are so good that, eating them, it is impossible not to get up from the table without a mouthful of cream and icing sugar.