Polignano a Mare
An enchanting place on the coast of the Itria Valley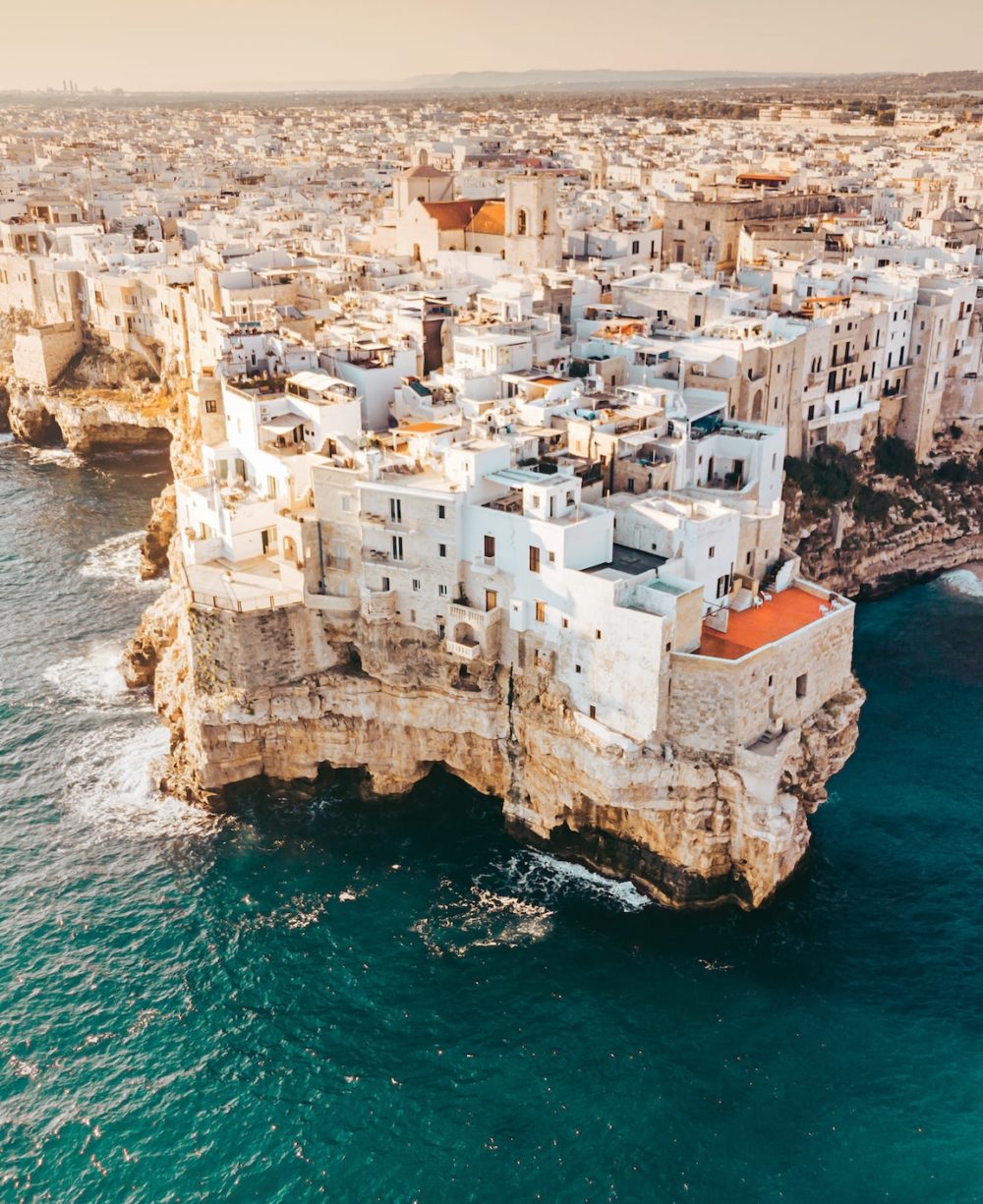 Type of location
Small coastal town
Description
The beloved destination is worth visiting for its fantastic location by the sea alone, and in the evening it has an incredible charm.
The historic centre, open to the sea, seems to emerge from the rocky karst plateau, and inside, a curious maze of streets, courtyards and pretty little houses surprises visitors.
Also worth visiting is San Vito di Polignano – a few kilometres north of the town – with its beautiful San Vito Abbey and a small bay.